Welcome from the Chair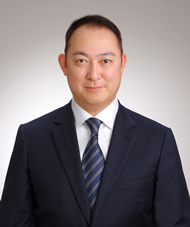 Toshiyasu Nakamura, MD, PhD.
Professor
Department of Orthopaedic Surgery
School of Medicine
International University of
Health and Welfare
Welcome to 4th APWA and 11th JWSW


 It is my great honor to welcome all of you to the combined meeting of 4th Congress of Asia Pacific Wrist Association and 11th Annual Meeting of Japanese Wrist Surgery Workshop held in Narita, Japan. There are many meetings or congresses of hand surgery in everywhere in the world, however these two societies are unique to only discuss about wrist.
 Asia Pacific Wrist Association (APWA) was established in 3 years ago at Hong Kong with strong leadership of Dr PC Ho, who was the first president of the association. The first congress was held in Hong Kong organized by Dr PC Ho, followed by the second congress in Beijing, China by Dr Shanlin Chen and the third in Adelaide, Australia by Dr Greg Bain, the current president of the association.
 Japanese Wrist Surgery Workshop (JWSW) was established in 10 years ago at Nagoya, Japan, recruiting young and active investigators to have enthusiastic discussions all about the wrist. The workshop was semi-closed for registered MD members and Hand therapists, while since the 7th workshop in Osaka, the workshop gathered many presentations in open fashion.
 International University of Health and Welfare opened the newest medical school in Narita last year. I have decided to hold this combined congress of APWA and JWSW in the new building of our new medical school in Narita, because Narita city locates close to the Narita International Airport where is very convenient for all participants from overseas.
 November is one of the best seasons to visit Japan, when the trees start change color to yellow or red. Climate is very comfortable and modest, not so much raining. Please enjoy two days congress all about the wrist with gentle atmosphere and friendship. You can visit any place in Japan for busy Tokyo, or national heritage for sightseeing or natural hot springs area for relaxing your heart after the congress. Once again, welcome to Japan.